Good Night Swiss Stone Pine & Balsam Torchwood Bath Oil
Cosmetics
•
Made with Swiss Stone Pine Essential Oil to promote calmer sleep and a shorter fall-asleep time, Balsam Torchwood for its naturally soothing properties, and Jojoba Oil to hydrate the skin
•
Balsam Torchwood, or Amyris, has a warm, woody fragrance similar to sandalwood, but is a more sustainable choice
•
Bath Oils are highly concentrated so you only need one tiny capful per bath, and packaged in a glass bottle for sustainability
•
Free from Parabens, Phthalates, Silicones, Sulfates, Petrolatum, Paraffins, and Mineral Oils
•
Vegan, Never Tested on Animals
•
Delivers up to 10 restorative baths
•
Made in Germany by Kneipp – Experts in bath for over 130 years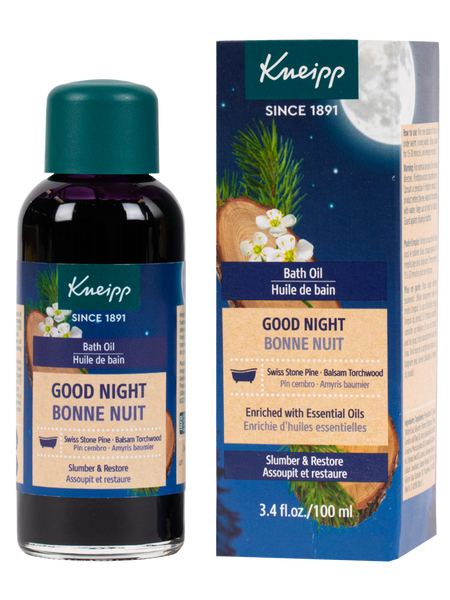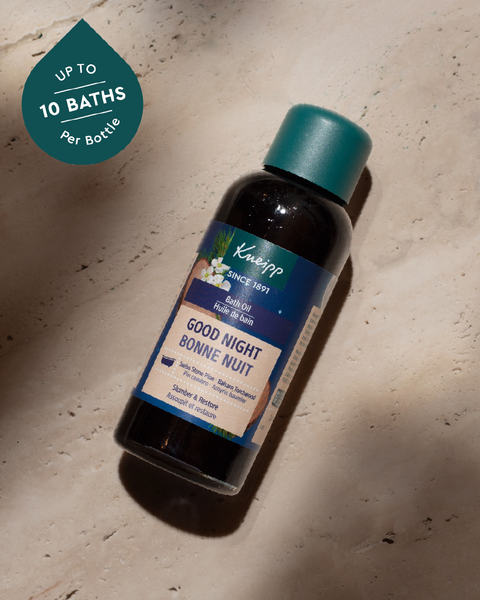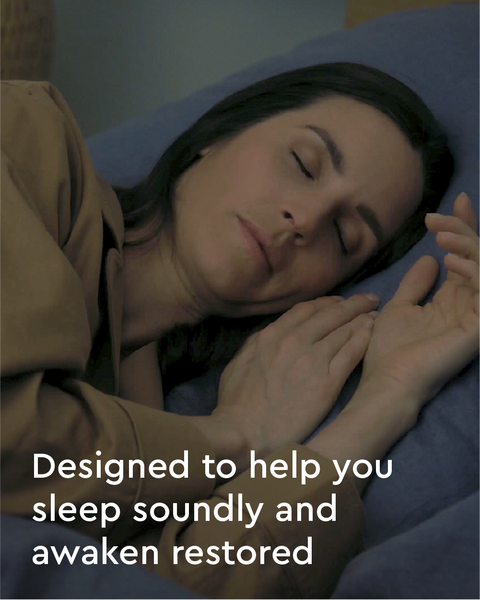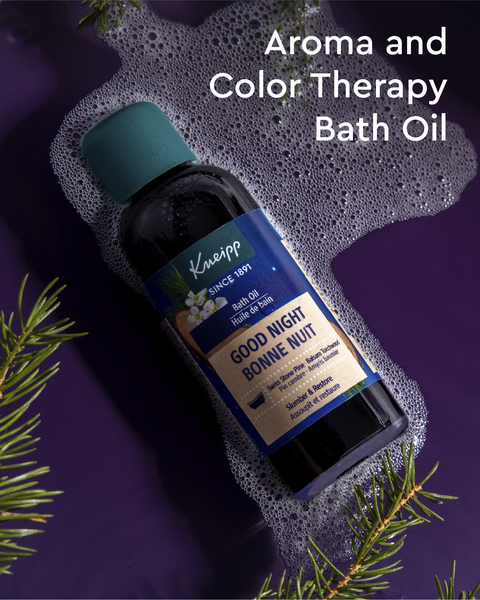 Good Night Swiss Stone Pine & Balsam Torchwood Bath Oil
Cosmetics
•
Made with Swiss Stone Pine Essential Oil to promote calmer sleep and a shorter fall-asleep time, Balsam Torchwood for its naturally soothing properties, and Jojoba Oil to hydrate the skin
•
Balsam Torchwood, or Amyris, has a warm, woody fragrance similar to sandalwood, but is a more sustainable choice
•
Bath Oils are highly concentrated so you only need one tiny capful per bath, and packaged in a glass bottle for sustainability
•
Free from Parabens, Phthalates, Silicones, Sulfates, Petrolatum, Paraffins, and Mineral Oils
•
Vegan, Never Tested on Animals
•
Delivers up to 10 restorative baths
•
Made in Germany by Kneipp – Experts in bath for over 130 years
Good Night Bath Oil
Create the ultimate calming bath for your mind, body, and spirit before you drift off to healthy sleep, naturally. Crafted with Swiss Stone Pine and Balsam Torchwood Essential Oils, our ultra-relaxing Good Night Bath Oil transforms your bath with its warm-woody scent, smoky blue color, and gentle skin hydration. It is clinically shown to help over 80% of users sleep more soundly and improve their night's rest. Use it with Good Night Mineral Bath Salt as part of your bedtime routine and enjoy a better night's sleep after every bath.
Our highly-concentrated bath oils are made to transform your bath experience with just one capful. Offering a more potent dose of essential oils to provide an intensified aromatherapy experience, our hand-selected, powerful botanicals are blended with colors to create a highly sensorial and truly therapeutic effect. Learn more about our color therapy.
Good Night Collection
Swiss Stone Pine and Balsam Torchwood essential oils are known to naturally relax, calm and comfort the mind and body while helping build a healthy sleep routine. 8 out of 10 users reported that the Good Night Bath Oil helped their mind rest for better sleep and evoked an overall healthier sleep.
Polysorbate 20, Aqua (Water), Glycerin, Parfum (Fragrance), Pinus Cembra Leaf/Twig Oil, Amyris Balsamifera Bark Oil, Juniperus Mexicana Wood Oil, Simmondsia Chinensis (Jojoba) Seed Oil, Linalool, Limonene, Eugenol, Sodium Levulinate, Sodium Anisate, Citric Acid, Glycine Soja (Soybean) Oil, Tocopherol, CI 14700 (Red 4), CI 42090 (Blue 1)
Application Instructions
Pour one capful of bath oil under warm, running water. Enjoy a soak for 15-20 minutes, and emerge restored.
Important note
Keep out of reach of children. Guard against slipping in bathtub.