Pure Relaxation Lemon Balm Mineral Bath Salt
Cosmetics
Made with feel-good Lemon Balm and pure mineral salt
Good for a relaxing soak, any time of day
Free from Parabens, Phthalates, Silicones, Petrolatum, Paraffins, and Mineral Oils
Vegan, Never Tested on Animals
Delivers up to 10 restorative baths
17.6 oz (1.1 lb)/ 500 g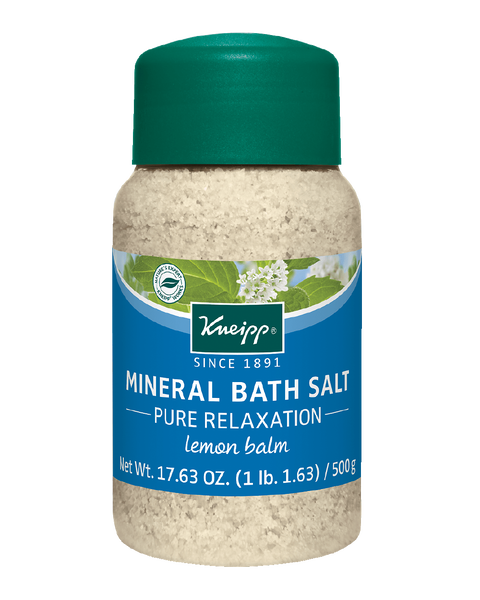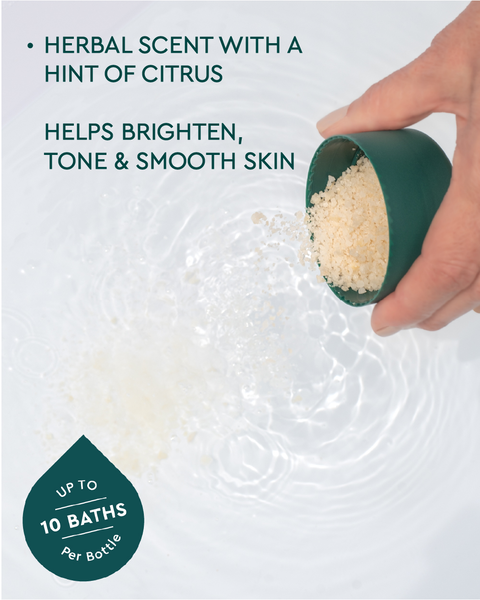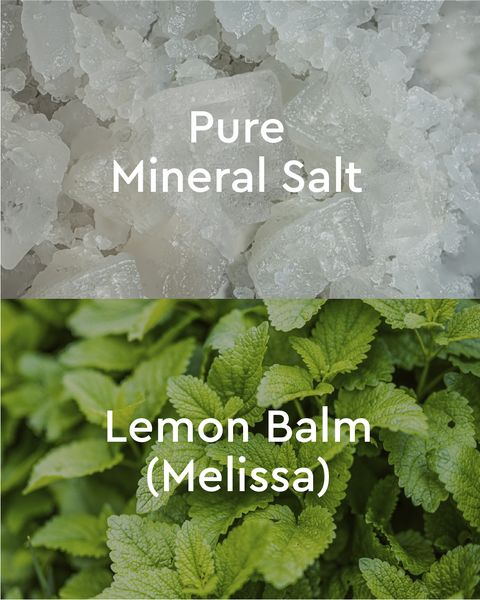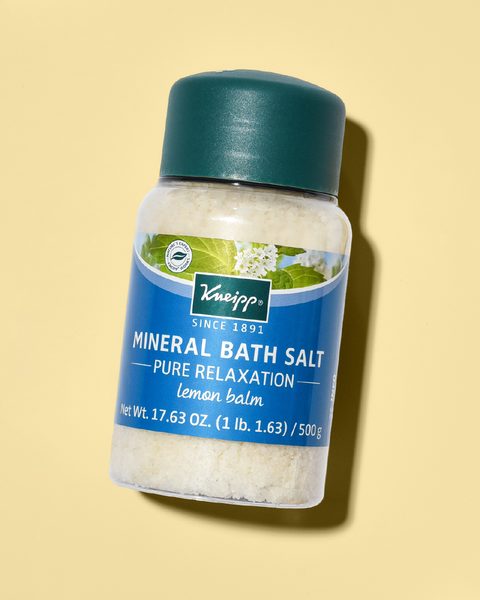 Pure Relaxation Lemon Balm Mineral Bath Salt
Cosmetics
Made with feel-good Lemon Balm and pure mineral salt
Good for a relaxing soak, any time of day
Free from Parabens, Phthalates, Silicones, Petrolatum, Paraffins, and Mineral Oils
Vegan, Never Tested on Animals
Delivers up to 10 restorative baths
17.6 oz (1.1 lb)/ 500 g
A specially curated blend of Lemon Balm and Citronella essential oils is formulated to help you unwind after a long day with a "feel good" lemony-herbal fragrance that stimulates the mind and body as it helps brighten, tone, and soothe the skin. Try adding a capful of our Pure Relaxation Bath Oil to your salt soak for an intensified aromatherapy experience. Your new happy place awaits.
Kneipp Mineral Bath Salts
Our mineral bath salts are made with hand-processed, all-natural thermal spring salt sourced from a 250-million-year-old ocean hidden 1500 feet below the earth's surface. This ancient thermal brine is completely uncontaminated by pollutants and environmental stressors. Exclusively sourced and packed with trace elements and minerals such as magnesium, calcium, and zinc, our salts work to benefit and intensely smooth your skin. Learn more about our salt story.
Sodium Chloride, Cymbopogon Nardus (Citronella) Oil, Melissa Officinalis Leaf Extract, Geraniol, Citronellol, Limonene, Citral, Linalool, Eugenol, Caprylic/Capric Triglyceride, Sodium Carbonate, Sodium Methyl Oleoyl Taurate, Polysorbate 20.
Application Instructions
Fill tub with warm water, then sprinkle in a 3/4 capful of salt. Enjoy a soak for 15-20 minutes, and emerge restored.
Important note
Warning: Hot or warm soaks should not be used by individuals with diabetes, except on advice of physician. For external use only. Do not ingest. Use only as directed. Keep out of reach of children. If irritation occurs, discontinue use. Consult a physician if irritation persists. If product enters the eye, wash out thoroughly with water.