Joint & Muscle Arnica Bath Oil
Cosmetics
Made with healing Arnica and warming
GingerGood for massaging sore muscles
Free from Parabens, Phthalates, Silicones, Petrolatum, Paraffins, and Mineral Oils
Vegan, Never Tested on Animals
3.4 fl oz/ 100 ml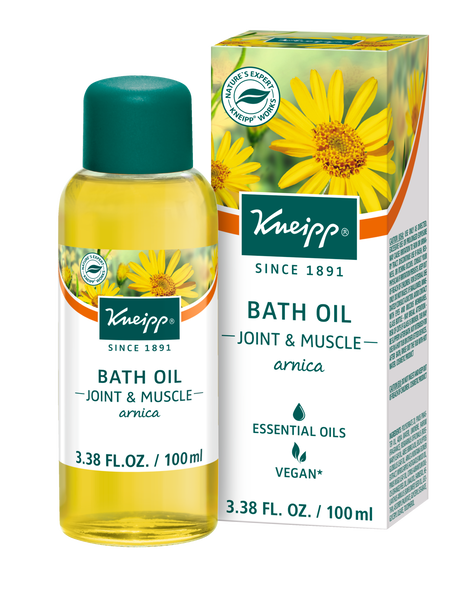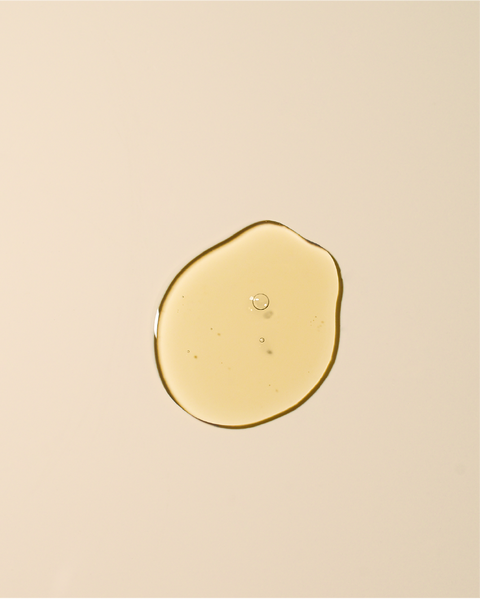 Joint & Muscle Arnica Bath Oil
Cosmetics
Made with healing Arnica and warming
GingerGood for massaging sore muscles
Free from Parabens, Phthalates, Silicones, Petrolatum, Paraffins, and Mineral Oils
Vegan, Never Tested on Animals
3.4 fl oz/ 100 ml
Made with Arnica and Ginger extracts, our highly restorative massage oil delivers a warming effect to the body to help relieve sore muscles and joints, while skin-soothing sunflower oil, almond oil, and shea butter leave the skin soft and silky smooth. An essential for active recovery or to help work through tension. Perfect for use after a soak in our Arnica Mineral Bath Salt, or aromatherapy Bath Oil.
Bath Oils
Our highly-concentrated bath oils are made to transform your bath experience with just one capful. Offering a more potent dose of essential oils to provide an intensified aromatherapy experience, our hand-selected powerful botanicals are blended with colors to create a highly sensorial and truly therapeutic effect. Learn more about our color therapy.
Arnica
Arnica is widely known as one of nature's most powerful plants, with benefits for anyone active, or in need of relieving tight muscles. Extracts from the Arnica Montana Flower work quickly through topical application to help soothe discomfort in muscles and joints, making it perfect for post-workout relief, everyday recovery, and more.
Polysorbate 20, Pinus Pinaster Oil, Aqua (Water), Limonene, Parfum (Fragrance), Rosmarinus Officinalis (Rosemary) Leaf Oil, Abies Sibirica Oil, Eucalyptus Globulus Leaf Oil, Arnica Montana Flower Extract, Myrocarpus Fastigiatus Wood Oil, Pinus Mugo Leaf Oil, Citrus Aurantium Dulcis (Orange) Peel Oil, Linalool, Farnesol, Helianthus Annuus (Sunflower) Seed Oil, Lecithin, Ascorbyl Palmitate, Glyceryl Stearate, Glyceryl Oleate, Tocopherol.
Application Instructions
Pour one capful of bath oil under warm, running water. Enjoy a soak for 15-20 minutes, and emerge restored.
Important note
Keep out of reach of children. Guard against slipping in bathtub.